France manager Didier Deschamps has denied that he made Kylian Mbappe the captain of the French national team to please the Paris Saint-Germain striker.
Deschamps, speaking in a press conference ahead of Euro 2024 qualifiers against the Netherlands and the Republic of Ireland, said that he appointed Mbappe because he believed the 24-year-old had the necessary qualities for the role.
Mbappe was named as captain after Hugo Lloris retired from international football, but the decision reportedly left some of France's senior players unhappy.
Mbappe said on Thursday that Antoine Griezmann was "disappointed" by the choice, but Deschamps dismissed suggestions that he had made the decision to appease the young forward.
"It's not a choice to make him happy, but because I am convinced that he has all the qualities to do so," Deschamps said. "The most important thing is that it's not an extra burden for Kylian."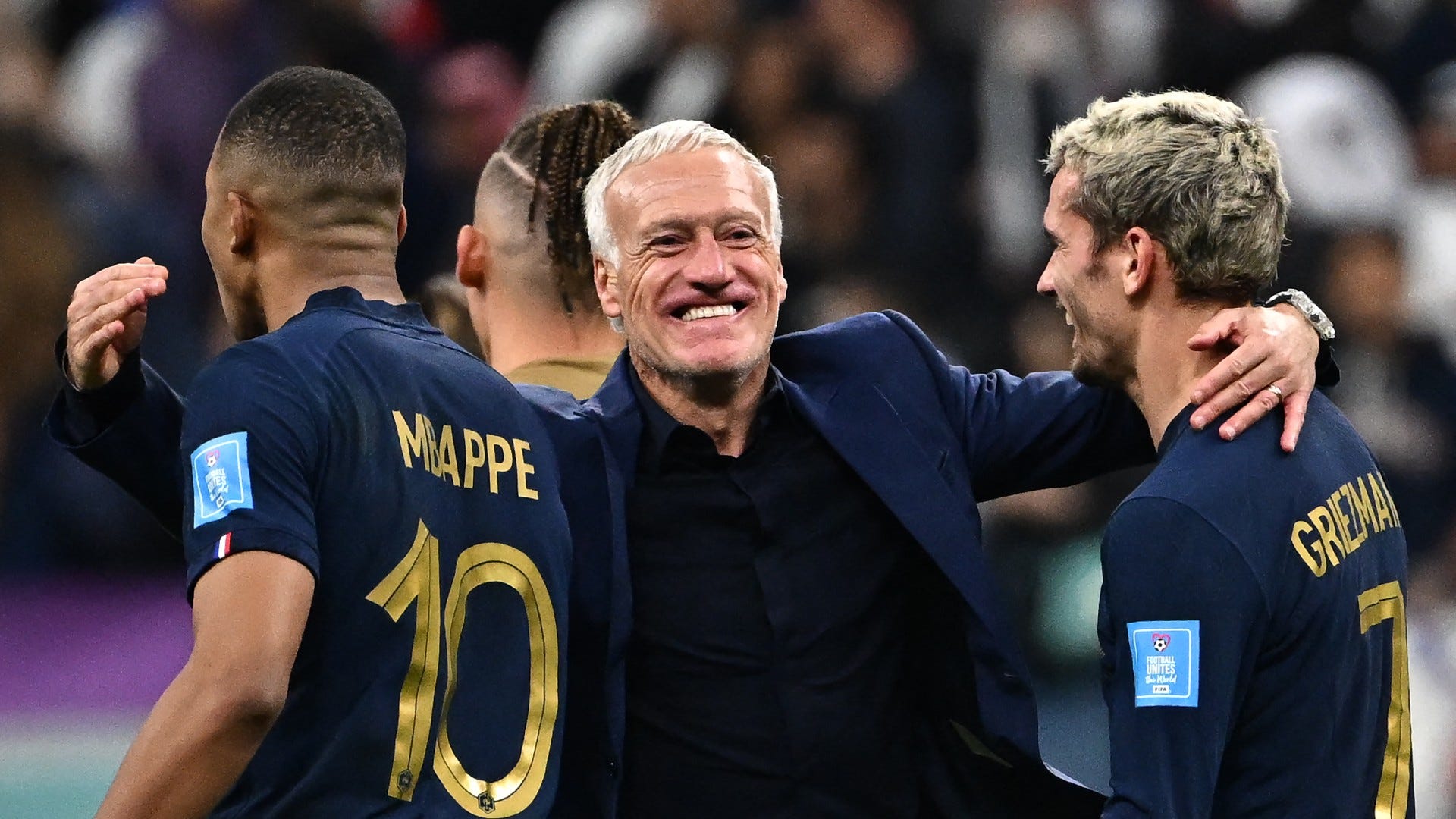 Deschamps also spoke about the goalkeeper position, which has become vacant following Lloris' retirement. While Alphonse Areola and Brice Samba have been included in the squad, Deschamps suggested that Mike Maignan was the favorite to take over from Lloris.
"Mike is used to it, he has already played [France] matches," Deschamps said. "He has everything to be at this level."
Deschamps said that he had no concerns about Mbappe's ability to handle the added responsibility of being captain, and he suggested that the striker would not have to change his game.
"Being captain of the France team is a responsibility, but Kylian, when he is on the pitch, he thinks about what he has to do on the pitch," Deschamps said. "He doesn't have to change."
Mbappe has been in sensational form this season, scoring 31 goals in 33 games for PSG. He will be hoping to carry that form into France's upcoming Euro 2024 qualifiers, as he leads his country into a new era as captain.