Despite the fact that Cristiano Ronaldo will likely be one of the most well-known athletes at the Qatar 2022 World Cup, the Portugal captain has recently gained attention for his off-the-field antics.
The striker participated in a contentious interview with British journalist Piers Morgan in which he strongly criticized his current club, Manchester United, leading many to believe that he has permanently severed his ties to the club.
Portugal made an unexpected and unannounced media appearance before their World Cup opening against Ghana on Thursday.
At a press conference, Ronaldo clarified the situation and made his first public response to his shocking interview.
"Time is always time," Ronaldo said.
"Sometimes you write truths, sometimes you write lies. I don't have to worry about what others think. I speak when I want to," He said.
"Everybody knows who I am, what I believe in. I speak when I want to, I'm bulletproof."
Ronaldo on his form
"I'm already recovered, I feel ready to start the World Cup in the best way and achieve the objectives."
"My memories are good and others not so good, but like everything in life. World Cups are something different."
"The world stops. Everyone wants to see you play and talk about the competition."
Ronaldo on check-mating Lionel Messi
"It will be my fifth World Cup, I am focused and very confident that I will do well," He said.
"We're check-mating in life, not just in chess. I would like to be the one to checkmate Messi. Let's see. It would be nice." "Since it happened in a game of chess, in football it would be more."
Ronaldo on the recent ad which featured the pair of them
"It was a campaign I wanted to do, a campaign I had been looking for for a long time," Ronaldo admitted.
"It was a source of pride."
Ronaldo on his teammates Iker Casillas' recent comments about him
"Iker I have a great relationship," Ronaldo said.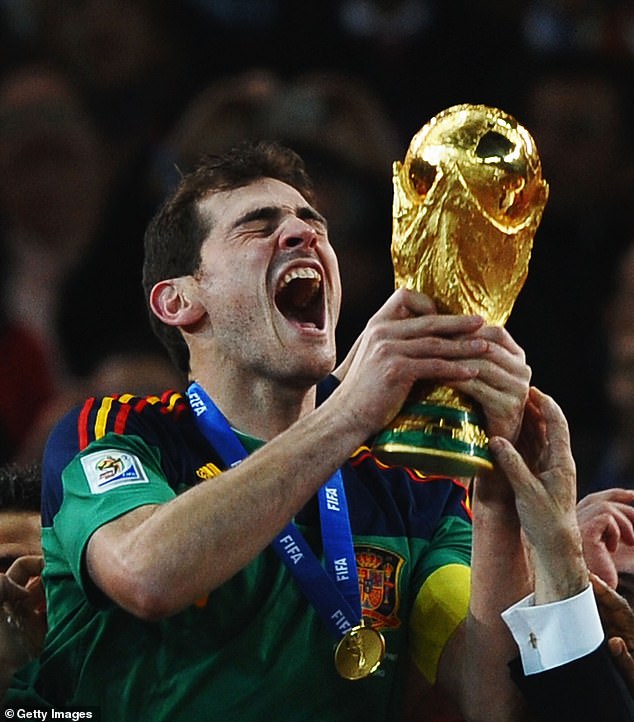 "We played together and won jobs. We know how it works in the press, what is said is often for relevance. I agree with him and I hope to prove it once again."
"My motivation is day after day and to go out in the street and see the joy of the children when they see me.
Also read: https://townflex.com/no-miniskirts-or-low-tops-allowed-for-wags-in-qatar-as-they-spend-1-billion-on-cruise-ship/
Ronaldo on Bruno Fernandes 
"These pre-tournament phases always have controversy, but my relationship with him is excellent."
"Everything about Cristiano always generates debates. But I insist: my relationship with the whole team is excellent, with Bruno, with Cancelo, with Joao Felix. And I take this opportunity, don't ask the players about Cristiano. Ask about them and Portugal."
Click On the Red-Bell icon displayed at the right bottom corner of your reading screen to be the first person to get the latest news updates sent directly to your smartphone's notification.