Ghanaian rapper, Sarkodie has finally reacted to claims that he has snubbed rapper Edem and has been ignoring his calls.
Speaking with Sammy Flex on Zylofon FM, yesterday, Tuesday, August 3, 2021, the rapper spoke about his habit of not attending to all calls which he claims is part of his personality.
Recall that some time back VRMG boss, rapper Edem, born with his legal name as Denning Edem Hotor, complained bitterly about Sarkodie snubbing him and not answering and returning his calls.
As at that particular time, Sarkodie's actions really hurt Edem a lot as he was calling and texting the Sarkcess music boss to remind him of his music video shoot for his song dubbed "Favour" a song that features Efya and Sarkodie on it, but it turned out Sark never answered nor show up for the shoot.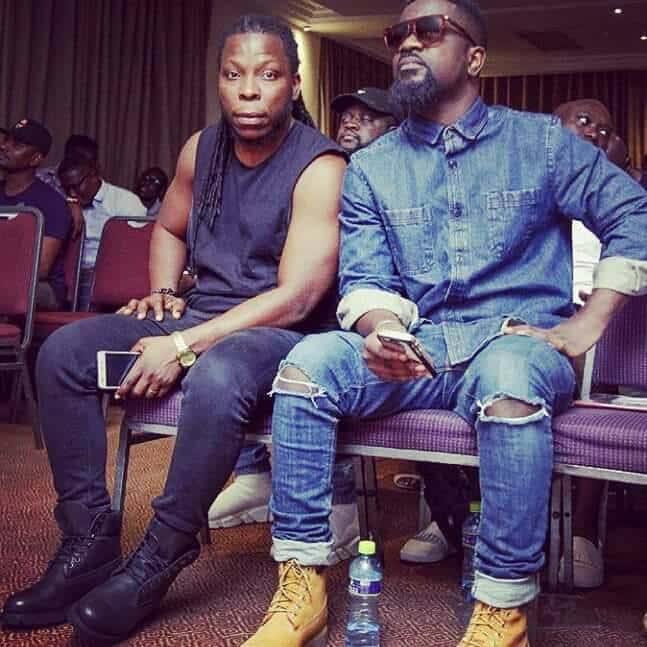 Edem after the music video shoot took to Twitter and called out his colleague rapper for not showing up for their music video shoot.
He wrote on twitter; "Yo, Sarkodie, I know you feel bad for bad for not showing up for 'Favour' video. Team even lose money for that but I forgive you my G. No hard feelings. Call me when you need me, I go dey for you."
Well, Sarkodie in the interview Tuesday morning told Sammy Flex that he hardly picks up calls from a lot of people, he also added that even includes his mother so it is not a deliberate act.
According to him the only problem his mother has with him has to do with him not picking up her calls, he asked that people who find such an act of him annoying should please bear with him for it is not deliberate.
"The issue of picking calls is a general thing. Even my mom has the same problem with it so I don't see why it should be taken personally. If you speak to my mother today, she'll tell you her major problem with me is my refusal to pick her calls,"
"I don't pick calls all the time unless I have an appointment with that person then I'll have to keep up. I can agree that he's been calling me and not getting through but it's not deliberate. I really don't want to speak about it because I cannot remember. I still can't remember what happened so I'll just have to agree with whatever he is saying whether true or not," Sarkodie told Sammy Flex.
Sarkodie Aplogoizes To Edem: Sarkodie has rendered a sincere apology to Edem for not showing up for the shoot, that is if he is still offended.
Also Read: Sarkodie Speaks On How He Got Wale Featured On His 'No Pressure' Album [watch video]
Sarkodie who just signed a new contract with Sony Music Publishing UK is currently out and promoting his newly released studio album dubbed No Pressure Album,