A 16-year-old armed robbery suspect, Sunday Ojo, who earned the moniker of Nigeria's infamous armed robber 'Oyenusi', has openly declared his involvement in more than 40 criminal operations.
Ojo was apprehended by the Ondo State security agency known as 'Amotekun', along with two accomplices, all of whom were named after notorious armed robbers, three years ago.
During a media parade, Sunday candidly admitted that he had lost count of his robbery escapades, which he claims were motivated by an overwhelming evil spirit that drove him to steal.
The state Commander of Amotekun, Adetunji Adeleye, revealed that Sunday was a repeat offender in the realm of armed robbery.
The suspect had first been arrested at the age of 13 for illegal possession of firearms and robbery. He was subsequently sent to a juvenile home in an attempt at rehabilitation.
However, now at the age of 16, Sunday's criminal activities have escalated. He was apprehended once again, this time for burglary and stealing.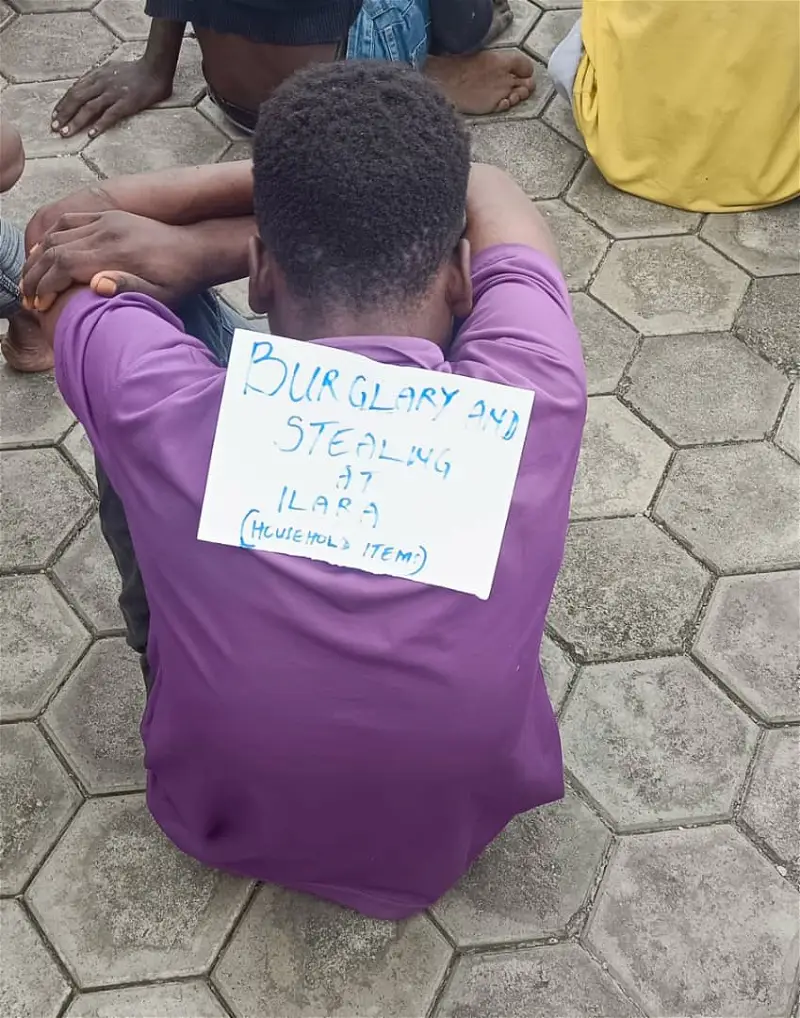 The young robber had targeted several shops and confessed to more than 40 housebreaking incidents. Adeleye expressed his disappointment at the failure of the rehabilitation process, citing Sunday's return to criminal activities.
The alarming case of a juvenile progressing from minor offenses to major crimes has raised concerns about the effectiveness of rehabilitation and the influence of criminal subculture.
Authorities are left grappling with how to address and prevent such escalation among young offenders, striving to strike a balance between punishment and reform.