According to former president John Mahama, President Nana Akufo-Addo must promptly order compensation for each and every victim of the Apiate explosion accident.
On Tuesday, August 16, 2022, Mr. Mahama paid a visit to the victims and gave the Relief Committee 500 bags of rice, 100 boxes of tin tomatoes, 100 boxes of canned fish, 100 mattresses, and GH $5,000.
"It is evident that their livelihoods now are crucial," he stated, after hearing the representative of the tragedy victims speak for their coworkers.
The former president of Ghana then went ahead to say:
The government must consider compensating people who lost loved ones and possessions because they have lost everything.
I think it will absolutely be done if the President presses on this issue of compensation right away.
The government must pay the compensation without waiting for the Appiate explosion tragedy victims to seek remedy in court, he emphasized.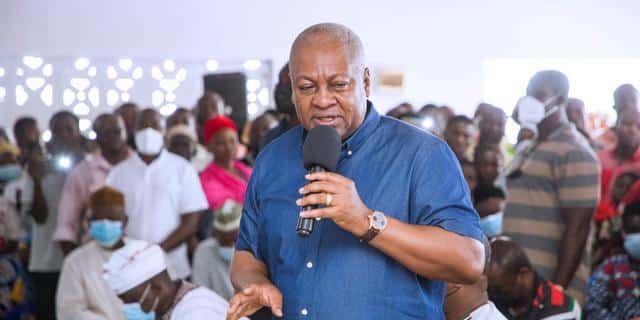 I shall thus implore the President and other government authorities to pay attention to the worries of the victims of opiate abuse.
Their continuous ability to support themselves is equally as crucial as how much they appreciate the government's reaction to the tragedy thus far," Mahama concluded.
Conclusion
So guys, what are your thoughts on this?
Is it a good suggestion Mahama is giving to Akufo Addo?
Stay tuned for more interesting updates.